Home
Welcome to Tucker Merker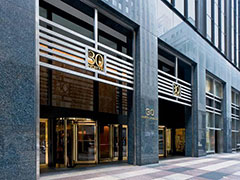 We are committed to providing the highest degree of legal representation and personal service to insurance carriers, their insureds, third party administrators, and self-insured entities.
Communication is our priority. Through communication, we build strong relationships and focus on your goals, viewing issues from both a legal and a business perspective. All matters are evaluated promptly to allow you to make informed decisions at every stage of the case. Our information and recommendations allow you to make informed decisions to defend or settle each case. We analyze all developments with respect to their impact on the defense strategy.
Our attorneys have substantial trial experience and try cases regularly. Nevertheless, we recommend and pursue all forms of alternative dispute resolution, when applicable. The firm provides affordable legal representation of the highest quality by combining integrity, experience and professionalism with the cost-effectiveness of state-of-the-art computer technology. Our office is capable of accommodating your advisory and billing systems.
Tucker Merker is AV-rated by Martindale-Hubbell, is listed in Martindale-Hubbell's Bar Register of Preeminent Lawyers, and is recommended by Best's Directory of Recommended Insurance Attorneys.